Apply to Franklin Road Academy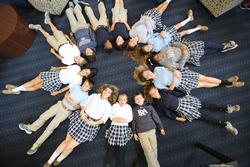 Thank you for your interest in Franklin Road Academy.
Log In
Create a New Student Application
Pay the application fee of $50 (non-refundable — paid online by credit card).
Check back to track your admission status.
We appreciate your interest and hope to assist you any way we can. If you have questions, please feel free to contact us at 615-832-8845.
Franklin Road Academy admits students of any race, color, nationality, and ethnic origin. We do not discriminate on the basis of race, color, or nationality in the administration of our educational policies, admission policies, financial aid, athletic, or other programs.